Art on the Move- Travelling Art Exhibits
"Art on the Move" is an exhibit from the African art collection of Madame Fatou Sylla, which benefits her foundation, in Abidjan, Cote d'Ivoire. Fondation Fatou Sylla teaches and provides a self-sustaining market opportunity for artisans making traditional African art: masks, tapestry, statues, sculptures, and furniture.
Art All Night was a huge success and everyone had a GREAT time. We had drumming circles, TRADITIONAL garb, Ivorian FOOD, libations, a great DJ, traditional tribal dance videos, GREAT ART, real CACAO, delicious CHOCOLATE and lots of laughs, the spotlight shone brightly and we welcomed all to the grand Embassy of Côte d'Ivoire and Fatou SYLLA.
some Attendees donned traditional Ivorian garb...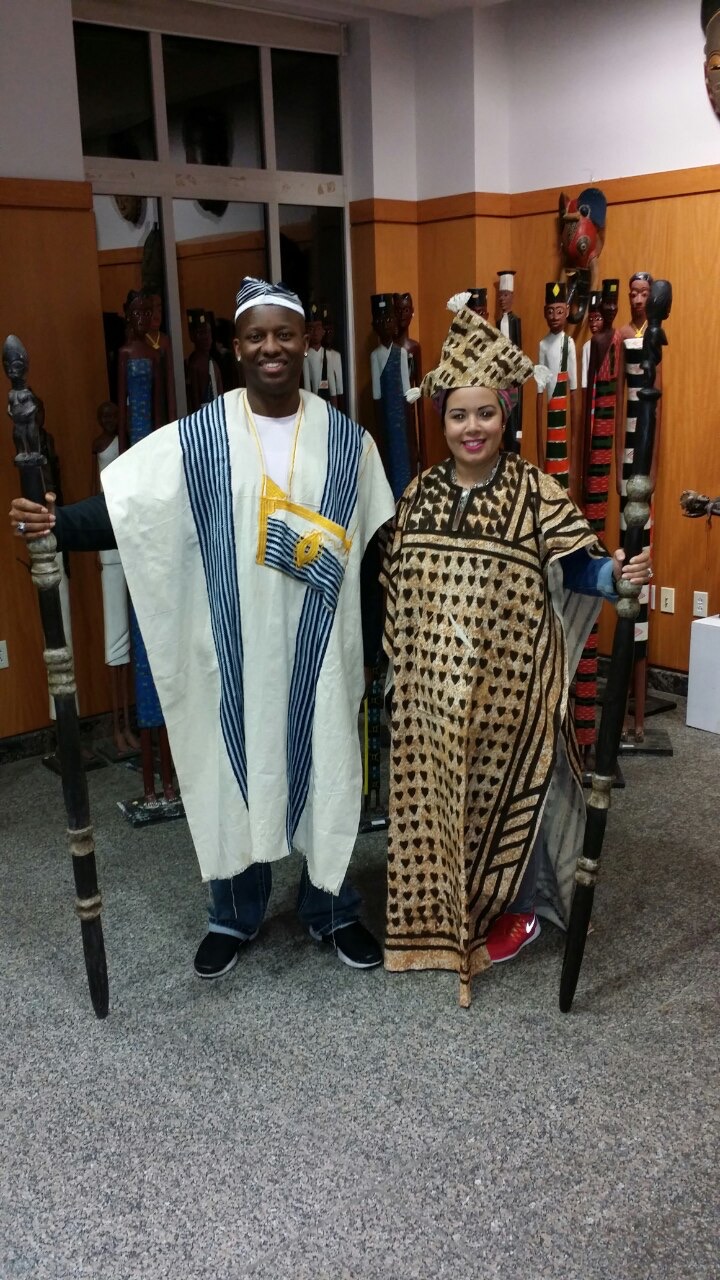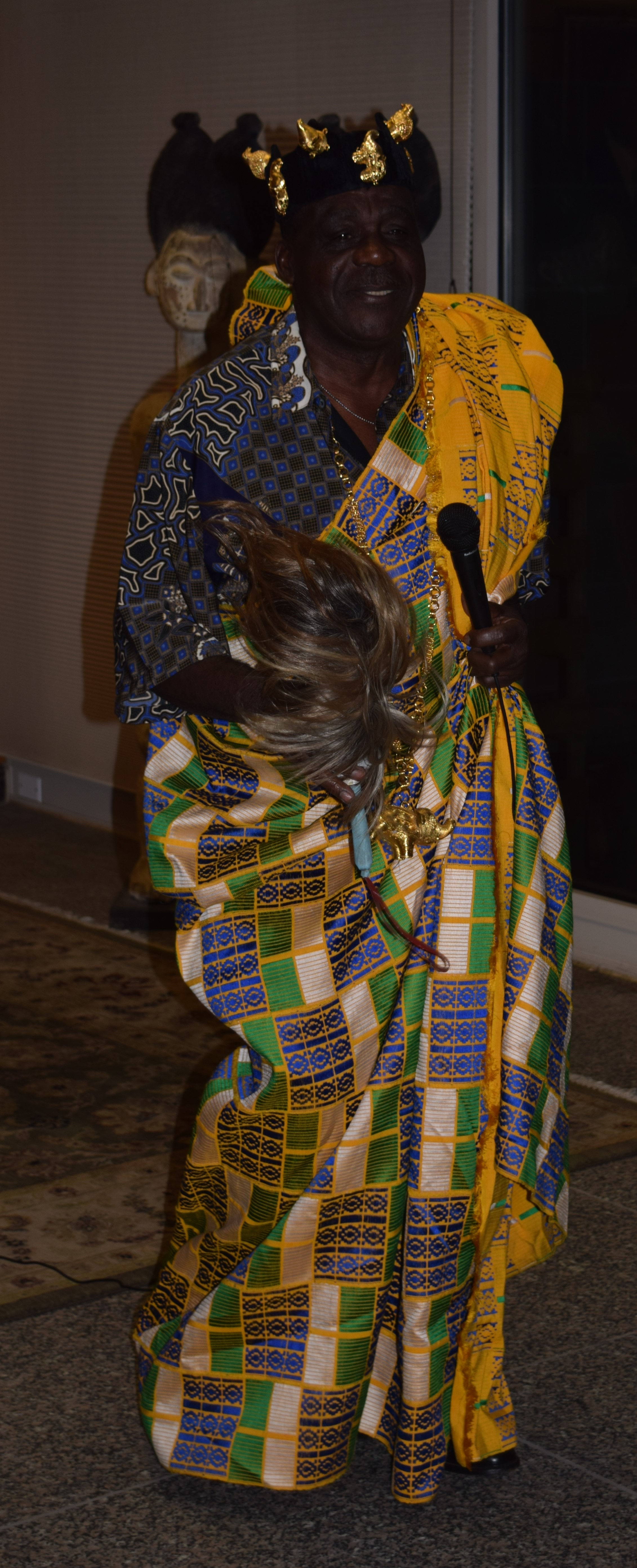 The latest exhibit was held at The Chamber of Commerce- Abidjan, Cote d'Ivoire, during The 50th Tribute to Madame Fatou Sylla, in August 2015. Friends and colleagues came in her honor and a new coalition was formed, a cross-generational group of "50 Women" who have pledge to carry on her legacy.